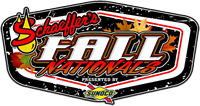 Taking part in the Schaeffer's Fall Nationals opener, Zach Leonhardi visited Smoky Mountain Speedway (Maryville, Tenn.) on Saturday night for the Rockin' with the Stars Hall of Fame 100. With the Top 5 qualifiers from each group getting locked into the opening night feature, Leonhardi came in eighth fastest, transferring him into the B-Main. Scoring a third place finish, Zach earned 16th-starting position for the A-Main. Before the feature was able to get underway, Leonhardi ran into more bad luck with a faulty water pump preventing him from completing a lap.
The following night at Rome Speedway (Rome, Ga.) for the Rome Boss, Zach secured his spot into the $3,000-to-win A-Main with the sixth fastest lap in his time trial group. Marching forward five spots in the 40-lap affair, Leonhardi notched a sixth place finish.
For full results from this event, please visit www.SouthernNationals.com.